Icons Guide:
Writers Studio | 
Ticketed Event
15. Mother Tongue: Identities in Verse
September 30, 2022 @ 4:00 pm

-

5:30 pm
Sadiqa de Meijer speaks with a powerhouse trio of poets in this dynamic event. In their latest collections of poetry and essays, Nancy Jo Cullen (Nothing Will Save Your Life), Gillian Sze (Quiet Night Think: Poems & Essays), and Sarah Tsiang (Grappling Hook) take a lyrical, unflinching look at the intimate and messy realities of motherhood, femininity, desire, and identity, while concurrently pondering worldly issues of climate change, capitalism, and social justice.  
This event is generously sponsored by CFRC. 
We are so grateful for our Author Patrons; Nancy Jo Cullen is sponsored by Book Group 1964, and Sarah Tsiang is sponsored by Steve Page.
Register in advance
4:00 – 5:30 pm EDT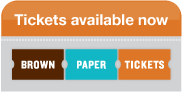 Donations gratefully accepted
Download Our Schedule at a Glance!