Icons Guide:
Writers Studio | 
Ticketed Event
24. La nouvelle vague de littérature Canadien français
October 1, 2022 @ 7:00 pm

-

8:00 pm
Découvrez deux voix émergentes de la littérature francophone pour une conversation franche et animée à propos de l'identité, la sexualité, des constructions sociales et de genres, et l'état de la nouvelle littérature au Canada francophone. Avec le célèbre femme de lettres Québécoise Chloe Savoie-Bernard (Sainte Chloé de l'amour) et artiste et poète non binaire originaire du Nouveau-Brunswick, Mo Bolduc (Matin onguent).
Présenté en grâce au soutien du SQRC et du Ministère du Tourisme, du Patrimoine et de la Culture du Nouveau-Brunswick, en partenariat avec le Festival Frye.
Partenaire communautaire Le Centre Culturel Frontenac
---
Join two exciting voices in francophone literature for a frank and lively conversation on identity, sexuality, social and gender constructs, and the state of new literature in French-speaking Canada. With acclaimed Québécois woman of letters Chloe Savoie-Bernard (Sainte Chloé de l'amour) and New Brunswick-born artist Mo Bolduc (Matin onguent).
Presented thanks to the support of the SQRC and the New Brunswick Department of Tourism, Heritage and Culture, in partnership with the Frye Festival.
Community partner – Le Centre Culturel Frontenac
Register in advance
19h-20h|7:00–8:00 pm
Cet événement est présenté en français| This event is presented in French.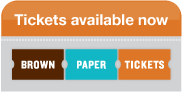 Donations gratefully accepted
Download Our Schedule at a Glance!