Icons Guide:
Writers Studio | 
Ticketed Event
25. The Big Idea: War of the Words
October 1, 2022 @ 7:00 pm

-

9:00 pm
Panel Conversation: Mark Bourrie, Tajja Isen and Robyn Maynard with Carol Off 
Good words that once meant something – like freedom and free speech – have now been hijacked and used to inject odious ideas into the public space. Dictator and fascist are now used so liberally that they have lost their meaning. And the term woke – first invented to mean being progressive and aware – is now a dirty word, the subject of political campaigns. Join Carol Off in conversation with award-winning author, journalist, and expert on propaganda and censorship Mark Bourrie (Big Men Fear Me), cultural critic Tajja Isen (Some of My Best Friends: Essays on Lip Service) and author Robyn Maynard (Rehearsals for Living) for an investigation into the weaponization of words, and what it means for society. 
This event is generously sponsored by The Walrus. 
A huge thank you to our Author Patrons for their support; Carol is sponsored by Mary Ann Higgs; Tajja is sponsored by Martha Bailey, Maureen Ball, Rosemary Euringer, Ameena Jaffer, Diane Kelly, Kathryn MacKay, Patricia Peppin, and Ann Hunnnisett Rouget. Robyn Maynard is sponsored by Heather Home, Jonathan Rose, Eleanor Macdonald, Mary Louise Adams, and Steven Maynard.
Register in advance
7:00 – 9:00 pm EDT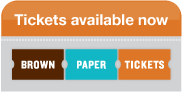 Donations gratefully accepted
Download Our Schedule at a Glance!