Icons Guide:
Writers Studio | 
Ticketed Event
TWS2 – Worldbuilding *SOLD OUT*
September 29, 2022 @ 11:00 am

-

12:15 pm
Teenwrites! Masterclass with E.K. Johnston.
Worldbuilding usually makes us think about epic fantasy landscapes, magic systems, or creative ways to break the laws of physics, but even contemporary books set in our world need shoring up sometimes. Learn how to take the same toolbox made famous by Tolkien and McCaffrey, and apply it to every genre.
Limited enrolment. Ages 13-19.
11:00am – 12:15pm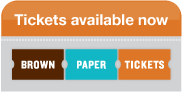 Download Our Schedule at a Glance!