Icons Guide:
Writers Studio | 
Ticketed Event
WR3. Forging Your Creative Path
September 29, 2022 @ 12:30 pm

-

3:00 pm
In this interactive workshop, Certified Integral Professional Coach Barbara Bell will lead participants through a series of activities that are part of the Creative Path Project. This is your opportunity to truly explore what creativity means to you, identify barriers to expressing your creativity, and investigate how to allow your Creative self to take its rightful place. Through a combination of writing exercises, mindful movement, and cognitive behavioural techniques, Barbara will show you practical and achievable methods to allow your imagination full control.
Barbara is sponsored by Quarry Medical Pharmacy.
Ticket includes complimentary coffee, tea, and baked goods.
12:30 – 3:00 pm EDT
Limited enrolment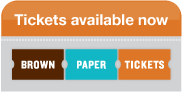 Download Our Schedule at a Glance!