Icons Guide:
Writers Studio | 
Ticketed Event
WR4. Writing Historical Fiction
September 29, 2022 @ 3:45 pm

-

6:15 pm
Bringing history to life through fiction takes meticulous research and an artist's eye for detail. In this masterclass, bestselling historical fiction author Eva Stachniak offers techniques to help you inhabit the world and period you are depicting. Eva will guide you through writing exercises, offer examples creative writing techniques from her and others' writing, and provide advice on how to do your research. 
Ticket includes complimentary coffee, tea, and baked goods.
Eva is sponsored by Author Patron Kimberly Falk.  
3:45 – 6:15 pm EDT
Register in advance
Limited enrolment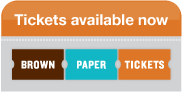 Download Our Schedule at a Glance!